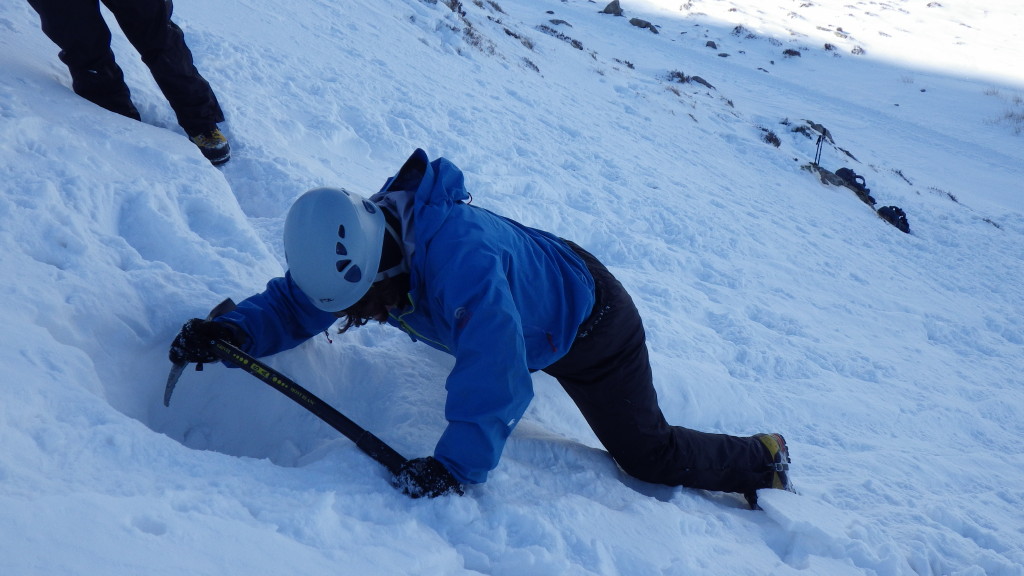 Our Winter Skills Courses in Scotland provide the winter skills required for winter walking and mountaineering. These winter activities are more challenging and demanding – but very rewarding. Our Winter Skills courses in Scotland are ideal for walkers with summer hill walking and/or scrambling experience.

As an alternative to the introductory courses, you may prefer to book a guided winter walk with our qualified and experienced instructor, Joe Begley, to find out what it's like doing some classic Winter walking in North Wales or Scotland. The walks we select on the day are chosen depending upon prevailing weather conditions, abilities and aspirations.
Locations: Snowdonia National Park, North Wales and the Cairngorms National Park, Scotland
The Snowdonia National Park in North Wales is our base for our winter skills, walking and winter navigation courses. Aviemore, in the Cairngorms National Park, is our Scottish base. Both locations offer easy access to the valleys, hills and mountains, to terrain that is ideal for developing WINTER walking skills, providing you with some spectacular views, great days out and memorable experiences.
Winter conditions occur from October to April and can be very unpredictable, that is why we offer our winter courses and guiding in both North Wales and Scotland. So, although we publish the course dates in advance, there may be additional course dates available at short notice. If you want to be notified about these, please let us know and we will add your details to our 'Winter Skills and Winter Mountaineering' short notice list.
To take advantage of excellent winter weather conditions at short notice and/or to book a date that suits you – contact us for a day's private guiding and instruction.
Approach to Skills Development
Our patient and friendly approach will enable you to develop your skills and competence progessively, gaining confidence in your new found abilities.
We believe that a small group size is important and will provide the best 'Winter Skills' learning experience. Our maximum group size is 4 clients to one qualified instructor. You will meet your instructor on the evening before your course commences. You will be encouraged to discuss your level of experience and reveal your aspirations.
What experience do I need?
Intro to Winter Skills week-end and mid-week courses: Summer hill walking experience is essential.
Classic Scottish Mountain Ridges: Summer and Winter hill walking experience is essential. You will have experience of using crampons and ice-axes.
Winter Walking in North Wales or Scotland Summer hill walking experience is essential. We will cover the use of crampons and ice-axes (where appropriate), prior to the commencement of our winter walks.
What equipment will I need?
You will need crampons, walking axe and a helmet for all our winter skills courses in Scotland If available, this equipment can be supplied by Mountaineering Joe. We use our own ropes where appropriate. You must wear winter boots and clothing, appropriate for mountain walking. Your instructor will check that your equipment is appropriate for the activity. A kit list is provided for each course.
All our winter skills courses in Scotland are on an 'instruction' basis only and delivered by an experienced instructor.
Mountaineering Joe occasionally uses freelance instructors who are all experienced and highly qualified. This is to ensure that all winter skills courses in Scotland, instruction and guided walks can run as planned.
All courses are on an 'instruction' basis. NOTE: We can advise on local accommodation and arrange bunkhouse style if required
Get yourself prepared for winter on one of Mountaineering Joe's winter skills courses in Scotland.